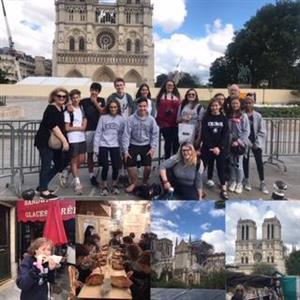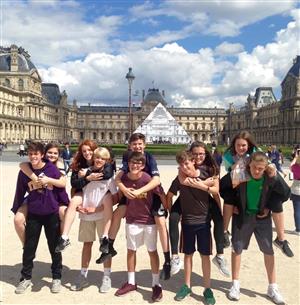 Did you know that there are over 40 French-speaking countries and that French is an official language of the United Nations and of the Olympics? France also tops the list of foreign-owned companies in Arkansas!!!
Here at PHMS, we are proud to offer 3 years of French language experience. Exploratory French, for our 6th graders, is a 9-week course that explores French countries, language and culture. French I and French II, for our 7th and 8th graders, are full year courses for high school credit that focus on the four basic skills: speaking, listening, reading, and writing. Our students can begin high school with credits earned at PHMS!!
Our French program is unique in that we offer cultural activities in the classroom and community, but also provide our students opportunities to travel the world! Since 1994, PHMS French students have traveled across the world to Canada, France, Spain, Italy, England, Monaco, Germany, Austria, Belgium, the Netherlands, Greece, Turkey, Switzerland, and Morocco. In 2020, we will add the countries of Ireland, Scotland and Wales to our list of destinations!
Madame Elizabeth McFadden holds a BA in French and a MSLED in Second Language Education. Named the LRSD Middle School Teacher of the Year in 2011, she has taught at PHMS for over 25 years. Come travel the world with PHMS!!!